What is Video Mapping Toolkits?
May 20, 2020

Posted by:

admin

Category:

Knowledge base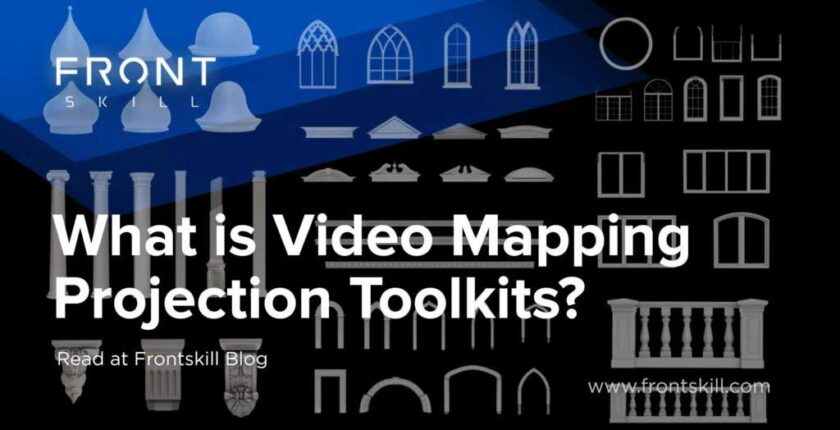 What is Video Mapping Toolkits? 
Video mapping tookkit is a set of motion-design tools, audio-visual, 2D, 3D animated content for video projections onto the facade of buildings and architecture. Video mapping Toolkits – collections of animated elements of the facade: columns, cornices, window frames, relief forms created to prepare visual compositions on different types of architectural facades in order to create a video projection show. The author of this idea and method of such video content production for projection video installations is Visual Artist and creative content produced – Alexander Kuiava. Living in the Austrian capital, Vienna, the artist was inspired by the architecture of the Austrian Empire, where he saw an opportunity to separate the elements of the facade to re-create new compositions that will take new forms of video art in the hands of other visual artists and motion designers around the world.
For sure, there is another possibility to create content for projection shows, using the finished 3D model of the building and animating it right in the 3D environment. This method allows you to use many of the technical tools of 3D programs, but also requires the designer to invest a lot of time in studying 3D software and seriously expensive equipment, workstations for rendering scenes in high quality.
New method in Projection Mapping
Alexander Kuiava's method is different in that it allows you to save time using previously prepared animated elements for video compositing of the scene. Professional 3D animation and high quality motion graphics are created with an alpha channel (transparent background), which allows other authors, artists, to use previously rendered content in their own video compositions, as video mapping toolkits are distributed under the Royalty-Free license. The use of projection mapping collections, toolkits, will be very accessible to people who want to start their journey in the field of motion design and video projection art, because in just a few steps it is possible to import prepared pre-rendered video content and create your own composition for video projection onto the building, mixing with your own visuals for example in programs such as Adobe After Effects.
Video mapping collections of animated items were created as an addition to Alexander's first content – Video Mapping Loops are designed to change, transform the geometry of facades, add depth based on the transformation, displacement of light and shadow, while video mapping toolkits is a motion graphics for the point selection of facade elements from the overall composition. Thus working in pairs, using 3D mapping footage and animated toolkits, it is possible to create colorful video projection shows on any type of architectural styles and buildings anywhere in the world.
Following the video mapping loops, the video toolkits were introduced to the public in 2014. As the author said, this animation appeared because of a certain problem with presentations of content for customers. All sorts of customers, managers of event agencies, when requesting the calculation of the price for video projection shows, wanted to get not only a PDF price document, but also a video presentation, at least for 1 minute to show how the video content will look on the planned facade. Very few customers were willing to pay for video presentations, so it was necessary to create previously prepared, rendered content, then adjust for different types of architecture. As a result, the customer was satisfied, the company received an order for a projection show. And artists could use previously prepared content in other works.
As Alexander says today:
"Previously, a lot of people criticized me for this approach in animation, but now after about 7 years, my content has downloaded more than 10,000 other visuals artists and companies around the world and those people who previously laughed and criticized, now brazenly copy my methods and ideas."
You can download the video mapping toolkits on Alexander's official websites, his Austrian video production studio LIME ART GROUP and the official microstock for projection mapping Video Mapping Store.