What is Video Mapping Loops
May 20, 2020

Posted by:

admin

Category:

Knowledge base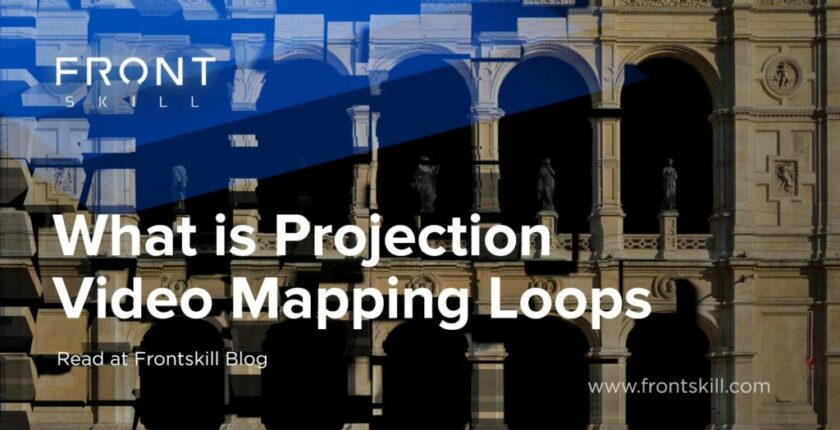 What is Video Mapping Loops?
Special video mapping looped footage and video backgrounds with 3D depth effect for projection video mapping shows. A monochromatic video series with 3D animation of geometric objects and the transformation of light and shadow. Most video mapping loops are created as video transitions, video textures and masks, making it possible to use such video content on the facades of different architectural buildings. Smooth transitions between light and shadow make it possible to use video projectors, to achieve 3D depth effect, projecting 3D video footage onto the facades of buildings.
The first free collection of 3D video mapping loops and the method of developing video content for video projection mapping shows was first presented to the general public by visual artist, vj and motion designer Alexander Kuiava at the VJ conference in Poland in 2012. First Video Mapping Loops pack vol.1 was free for all participants of VJ Meeting.
3D video footage for projection mapping performance
The method itself is interesting because creating a prepared monochromatic 3D animation of different geometric forms, where a very important parameter is smooth transitions between the illuminated object and the shadow, it is possible to achieve the effect of 3D depth. This is due to the fact that the video projector can not radiate black. Black is the absence of light. If you more simply describe it on THE LED technology RGB – then R- red, G – green, – B – blue. If, for example, turn off G – green, remain RB that if mixed will create purple. If you include all 3 colors at maximum brightness – it turns white, if you turn everything off – will be black. This is a very simplified scheme, but basic. Thus, since video projection shows are desirable to do in a near dark or low-light environment, it is possible to achieve 3D effects on the facades. Since the white part of the footage will create a lighted part of the building, the black part will make darkness, abyss, and gradient transition through the shadow from white to black will just create depth.
In an interview with LUMEN magazine, Alexander Kuiava said:
"Projection video mapping is only a game of light and shadow."
The use of video footage for 3D projection mapping
Thus, the use of 3D video mapping loops and 3d footage in projection shows allows you to deform, displace and distort the original geometry of architecture in various ways, while creating interesting, impressive distortions of the shape of the facade and 3D extrusion. Another fine, effective use of 3D footage may be the use of them as deforming masks, displacement maps and video transitions when video mixing content in audio-visual performances. Projection mapping loops can be used not only in video projections on architecture, but also in panoramic or interior video mapping. Also, animation  with this displacing effect, extrusion can easily be used in game design projects or 3D visualization, where the artist can use such footage as video texture or map for 3D models, or for a whole level.
Today, many dishonest motion designers, mainly from CIS and Central Asia, in search of new themes for sale on microstocks, copy Alexander's content, creating similar videos with low quality, which leads the video projection show industry to be filled by low-grade works and reinforced division of the public and customers. The official producer of Video mapping loops  is the Austrian video production studio LIME ART GROUP. You can also purchase video mapping content on the official Projection Mapping Microstock website – Video Mapping Store. And at the online school of new media art Frontskill we are provided free of charge for students of the course as educational material.