Top Projection Mapping Festivals Worldwide.
April 6, 2020

Posted by:

admin

Category:

Inspiration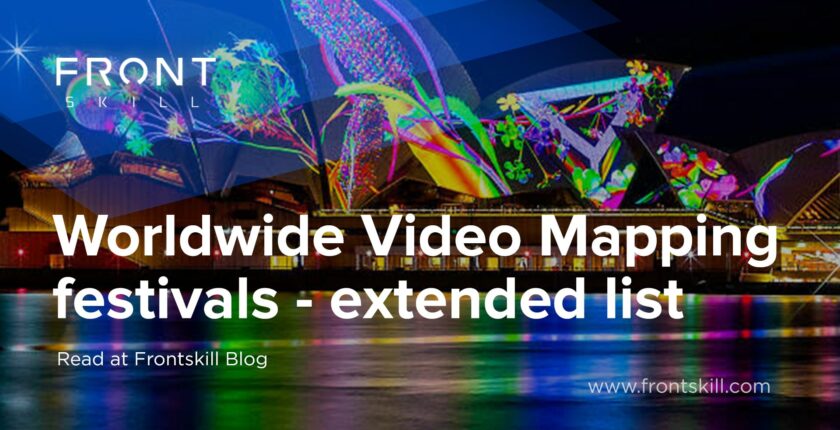 Top Projection Mapping Festivals Worldwide. 
Projection mapping as technology is growing leaps and bounds, and so are light / projection mapping festivals. Creating shows which can be labeled as 3D projection mapping, Augmented Reality and Mixed Reality, the technique of projection mapping helps create spectacular experiences.
If you are an artist looking to expand your horizon and taking part in a projection mapping festival can be an amazing experience.
More and more countries are jumping onto the projection mapping bandwagon. Every year many countries host light festivals, which include projection mapping. Artists from all over the world can participate to show their creativity to a large audience.
The best part is that these festivals provide you with all the raw materials like a 3D model of the building, projection resolution size and other such details required to create a good show. Making it easy for first-time artists or beginners to participate in light festivals.
Not only can it be a valuable experience to interact with international artists & get your work showcased. You can also win the first prize getting you both fame and fortune 
If you are a VJ / visual artist projection mapping festivals are a great way to get the exposure you require to bag that official project.
The best way to get started with creating your own projection mapping content is to use Limeartgroup's collection of projection mapping toolkits, with a huge selection of animations for arches and 3D elements perfect for any building projection, use them as your base to create something spectacular.
Here is a list of the best projection mapping festivals in the world.
iMapp Bucharest
Arguably one of the best and largest 3D video mapping competitions. Covering over 23,000 square meter facade of the Parliament Palace (the second-largest administrative building in the world). With over 5 editions of the festival, this has become a talking point and reference point for audio-visuals professionals worldwide. This festival happens every September with 2 awards the jury award and audience award.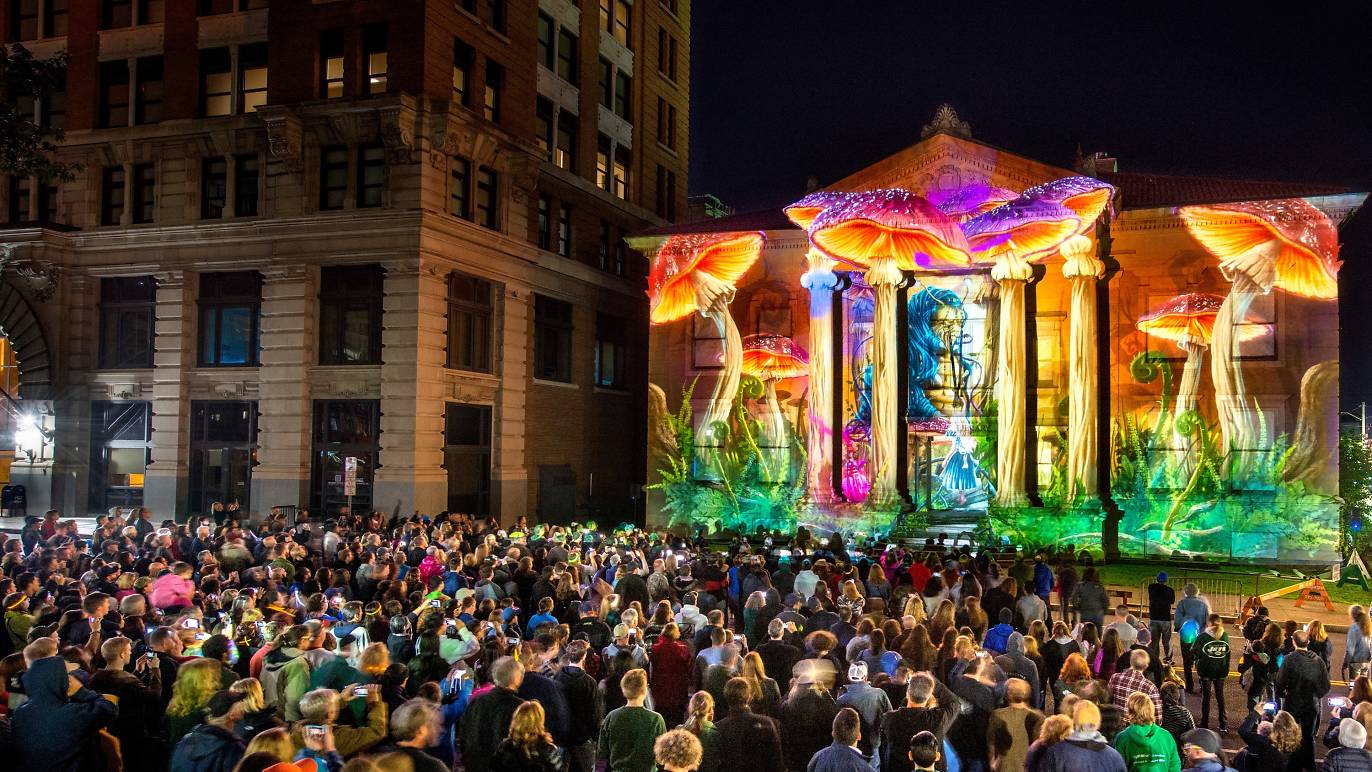 Luma Arts Festival
America's premiere projection art festival Luma celebrates the intersection of art and technology. The event has already achieved a great reputation for its outstanding projection mapping artworks (take a look as "Shoulders of the Past" for example by Light Harvest) where the focus is on storytelling. Lumafestival.com
One Minute Projection Mapping
1minute Projection Mapping is an international competition and one of the biggest mapping contests displaying video works onto an existing building in Asia.
Projection mapping has been recognized as cool and hot media art around the world. In Japan, the "1-minute Projection Mapping" started in 2012, and many great artworks from the world have been demonstrated at several art festivals.
It has been a great opportunity for many people to understand and
enjoy "projection mapping" in open space. More info on 1minuteProjection
Amsterdam Light Festival
One of the best places to be a part of a mapping festival. Now in its seventh edition, the Amsterdam Light Festival transforms the historic city center into an open-air light museum. The light/projection artworks are made for the locations with about 40 artworks selected for display. Last year's event received 650 submissions from designers, artists, and architects. Amsterdamlightfestival.com
Toronto Light Festival
With over 44 buildings covered in projected light, this is one of the most exciting projection mapping festivals. Not sure if they are open to general applications, you can use their site to get in touch with them to find out more. The Toronto Light Festival offers a visual journey and a playful adventure throughout the walking streets of The Distillery District.
Vivid Sydney Australia
This 23-day festival brings the people of Sydney and tourists from around the world onto the streets of the city. The 2018 event attracted some two million spectators – and discussion on crowd control measures as the festival affects various locations in the city. The general advice is to go early in the evening, in the opening weeks and to use public transport. How it describes itself? "A magical celebration of light-design excellence and the world's largest outdoor art-gallery." Open for expressions of interest for the 2019 event now. vividsydney.com
LPM (Live Performers Meeting)
One of the most famous meetups for artists, technology lovers, and all those innovative creative coders. LPM is the best place to meet and interact with like-minded artists.
LPM 2019 will be held in Rome.
Born in 2004 with the aim to bring together a shared space for vjing related experiences. LPM is now an international meeting dedicated to artists & professionals passionate about veejaying, visuals and live video performance.
LPM is a must-visit for anyone interested in the field. Visit their website to know more https://liveperformersmeeting.net
---
Let us know if we missed out a festival your think is worth mentioning.
If you are a tourist there is nothing like experiencing a projection mapping festival. Projection mapping in itself can mesmerize you when you have multiple buildings or entire streets with projection.
If you are a visual artist, check out these amazing mapping toolkits, perfect to create your own content.